Sniper Intel
Sniper Fitness originally started back in 2013 and since then...

- It has WON the North Yorkshire Business Awards 2019 "Best Fitness Business."
- Twice nominated for a Yorkshire Choice Award.
- Named UK gym of the month by Boutique Gyms UK!

Why did we start Sniper? We believe the mainstream format of exercise provision is flawed! You go to a new exercise facility, get shown around, pay your membership, get the complimentary induction… and then… nothing… you are just left to go it alone!
At Sniper we decided that service, education and motivation are the most important factors in providing long-term, sustainable results for our recruits and more importantly... to enjoy exercising!
Therefore our 'Rules of Engagement' to our recruits at every Sniper workout are based on these three fundamentals:

1. MOTIVATION EVERY REP OF THE WAY
2. EDUCATION EVERY WORKOUT
3. NEVER TRAIN ALONE
"THE DIFFERENCE BETWEEN WHO YOU ARE AND WHO YOU WANT TO BE IS WHAT YOU DO!"
WHY ENROL TO THE RANKS OF #TEAMSNIPER
Sniper operations are available either in our original format; Sniper Bootcamps, based in the great outdoors on Scarborough's north side beach front or as Sniper HQ 300 based at Londesborough Road Business Park (rear of unit 7, next door to Spectrum Cleaners - click here for Google map) where you will find our 2,300 sq/ft 'Battlefield' armed with every possible exercise option available… from a Frog to a Tank!
Sniper workouts are based upon performing your choice of any of our 1-HOUR Drill Sergeant lead, educational, motivational and structured Sniper 'operations.'
Our 'aim' as a Sniper Drill Sergeant is to motivate YOU to give your 100% no matter what your age, sex, size or current fitness level, in an environment that is all about teamwork to achieve results which you could not alone. #hellyeah
Choose from working out in the great outdoors alongside Mother Nature with Sniper Bootcamps in either Scarborough or Filey, or instead take cover and join us at Sniper HQ 300 where our 'Battlefield' is always armed and ready for you!
If you want to see what #teamsniper looks like in action on a daily basis then simply take a look at our Facebook page by clicking here.
SNIPER BOOTCAMPS
Our original outdoor and twice nominated Yorkshire Choice Awards bootcamp!
Once booked, simple meet at Peasholm Park Lower Car park where a Drill Sergeant will take you through your paces.
After an initial warm-up (10-minutes) you will then be taken through the teaching points and techniques of the body weight exercises you will be performing for that particular operation (10-25 minutes).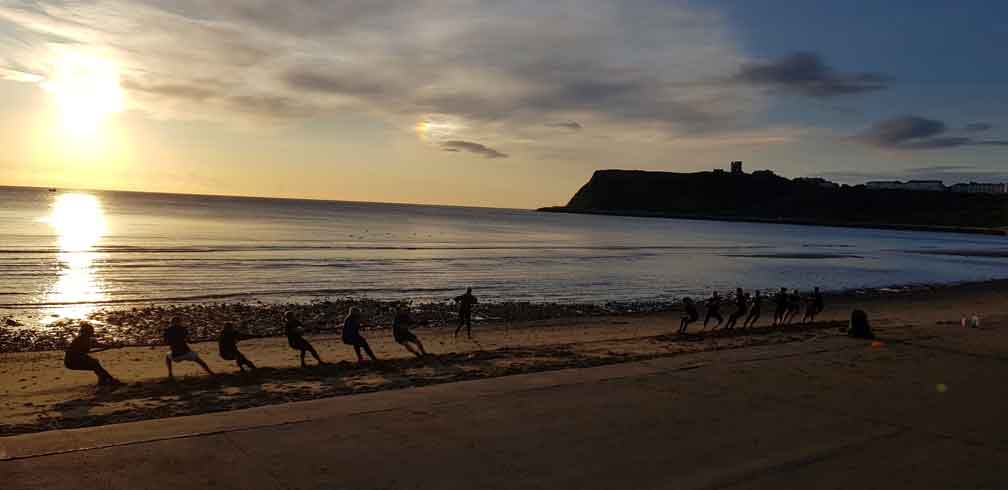 After which, you will take on one of our high intensity operations that last between 24-30 minutes in duration, either as an individual, partnership or team. Followed by a cool down and stretch off.
Sniper workouts, aka 'operations' are based upon performing functional exercises and use a mixture of movement patterns, runs, body weight, plyometric and isometric exercises.
Fresh air never felt so good with a little sun, sea and…sweat!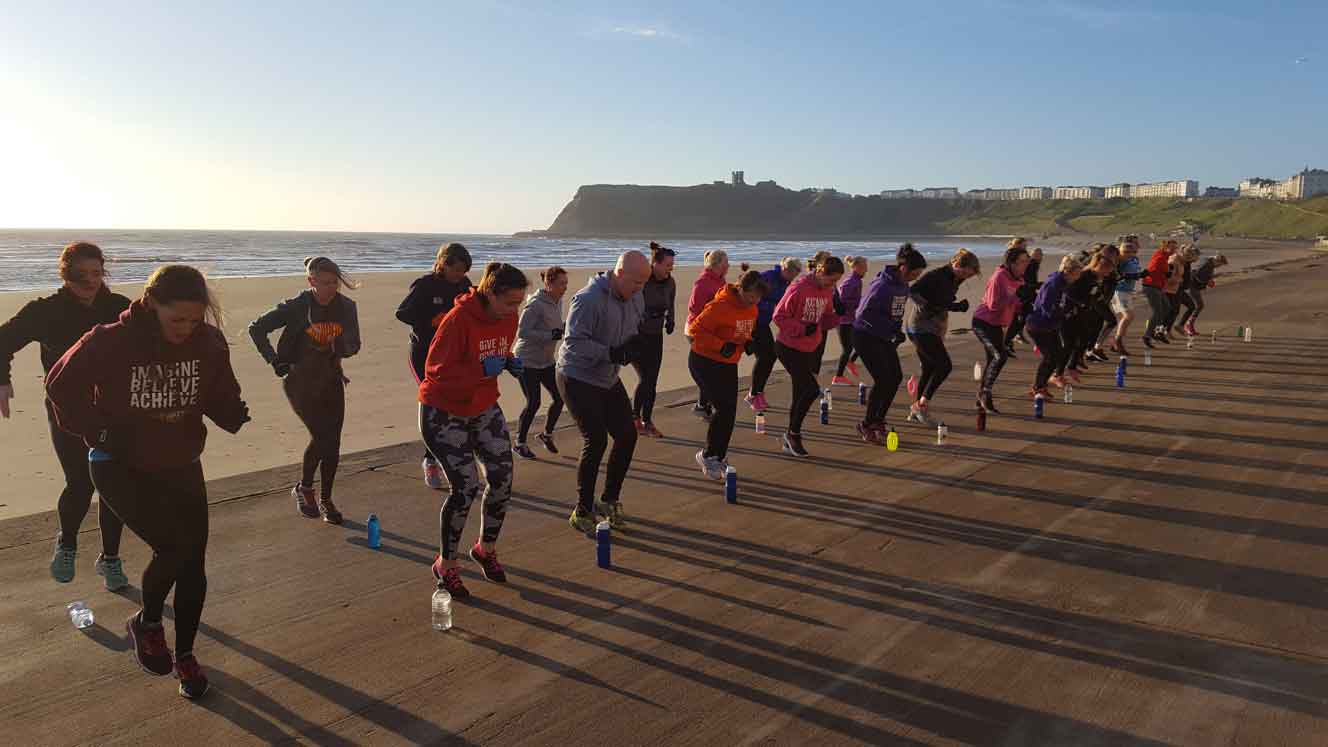 ATTENTION MUMS... AND DADS! DON'T FORGET BUGGY BOOTCAMPS
Become you again with Sniper Buggy Bootcamps available BOTH undercover at Sniper HQ300 or in the great outdoors.

A bootcamp designed to suit all fitness levels and needs allowing you to get back into shape at your own pace, whilst also getting out and about in the fresh air with your baby and meeting other new mums... or dads... with the same goal.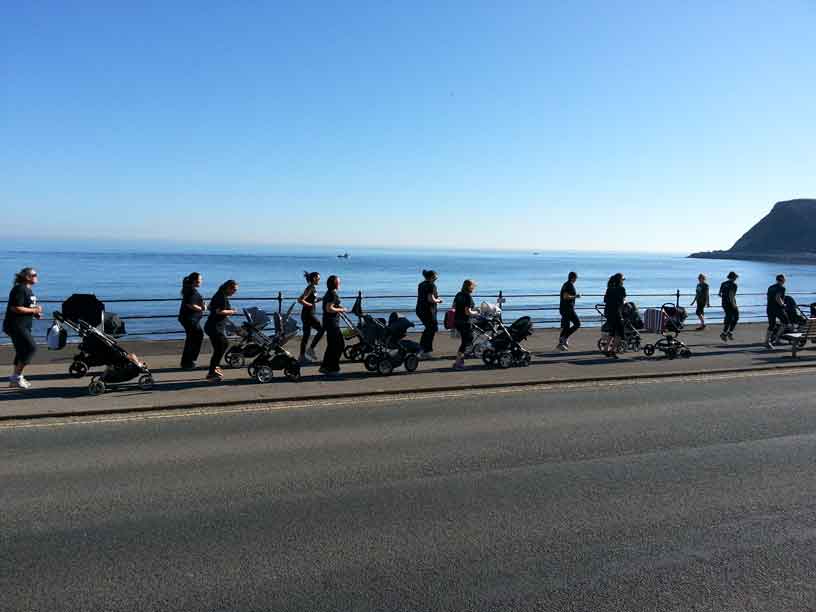 WHEN CAN I START?
Our recommendation is that you wait at least 6 weeks (8-12 weeks for a C-section) after giving birth. However, at your postnatal check-up you will be advised as soon as you have the all clear to exercise.
WHAT DO I NEED TO BRING?
Apart from the obvious... your baby and buggy, we would suggest that you bring a bottle of water, if participating outside, put plenty of layers on along with waterproofs for yourself and the buggy. Make sure you wear exercise bottoms that will not restrict movement and sensible trainers.
Regarding your buggy! Any pram/pushchair will do when outside as we stick to smooth terrain so you will not have a problem maneuvering.
WHAT WILL YOU GAIN FROM PARTICIPATING IN A SNIPER BUGGY BOOTCAMP?
1. Weight loss and improved fitness.
2. Make friends for yourself and your baby.
3. No need for babysitters.
4. Spend quality time with your baby.
5. Help to avoid or alleviate symptoms of post-natal depression.
6. Become involved with a network of mums to share advice and experiences with... may be even a coffee after the session.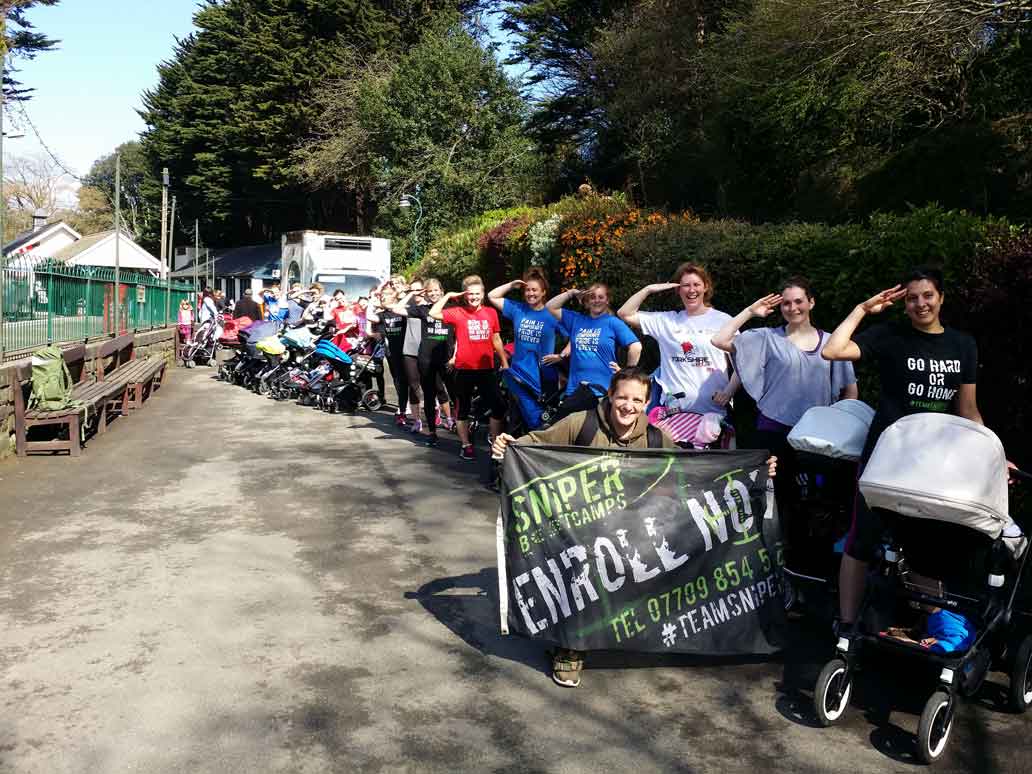 SNIPER HQ 300
So why HQ 300? Sniper is all about providing the best possible service, education and motivation to each and every recruit, as well making sure they have the ability to reserve as many operations as they individual required each week.
To do this we have therefore decided to ONLY provide 300 memberships! ONCE THEY HAVE GONE... THEY HAVE GONE!
We don't believe in membership contracts, but if you want results for the long term, then consistency and commit rule!
Once the 300 memberships are full, a waiting list will be provided on a first come first served basis and when a membership becomes available we will contact the individual to welcome them into the ranks of #teamsniper.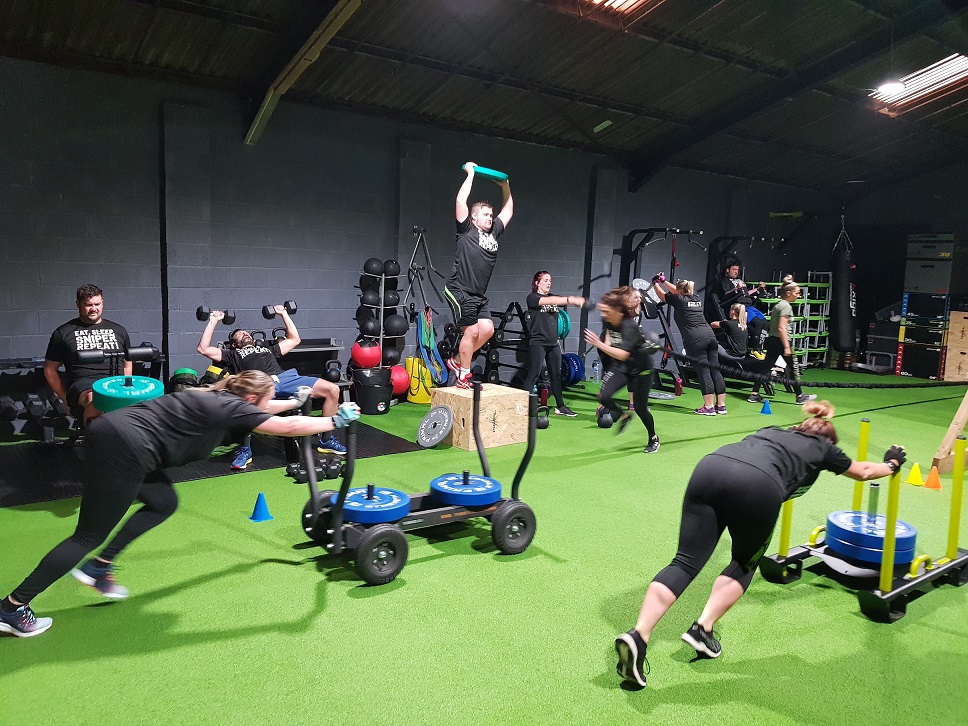 WHAT TO EXPECT FROM A SNIPER HQ 300 CLASS?
Our Sniper HQ 300 indoor classes are designed and delivered much like our famous Sniper bootcamp operations... varied, exciting, functional training in every format imaginable. Everything from ab work, cardio, strength work, speed drills, partner based workouts, team challenges… you name it we have it! But unlike our bootcamps with one very major difference...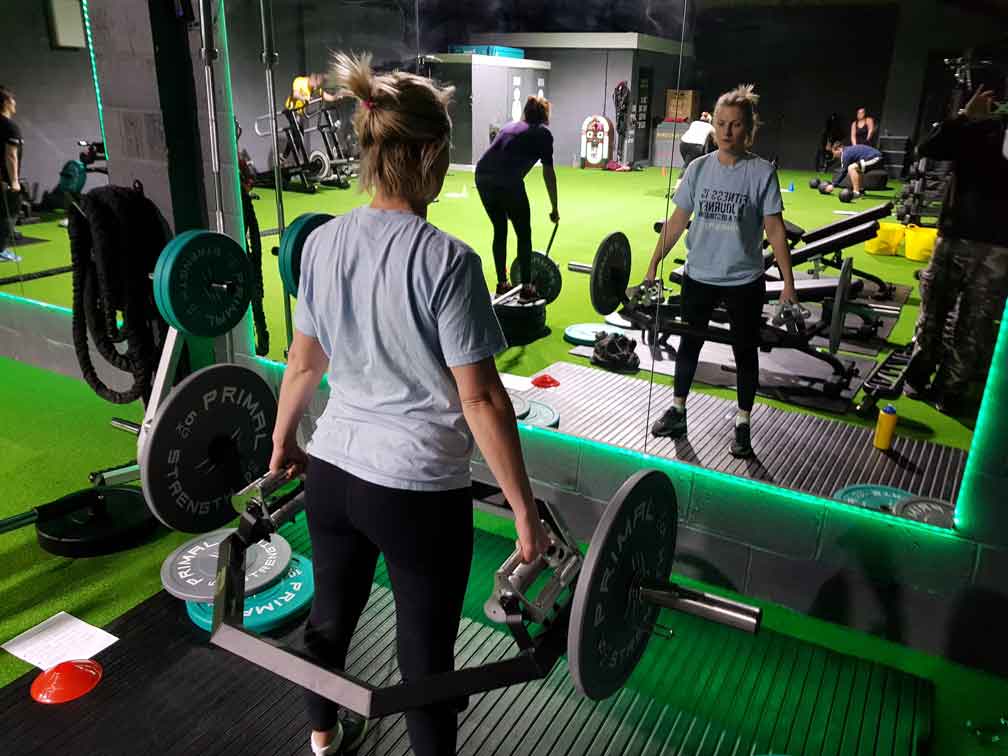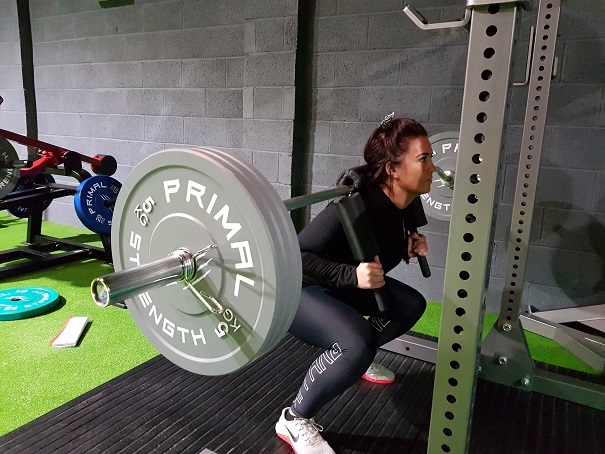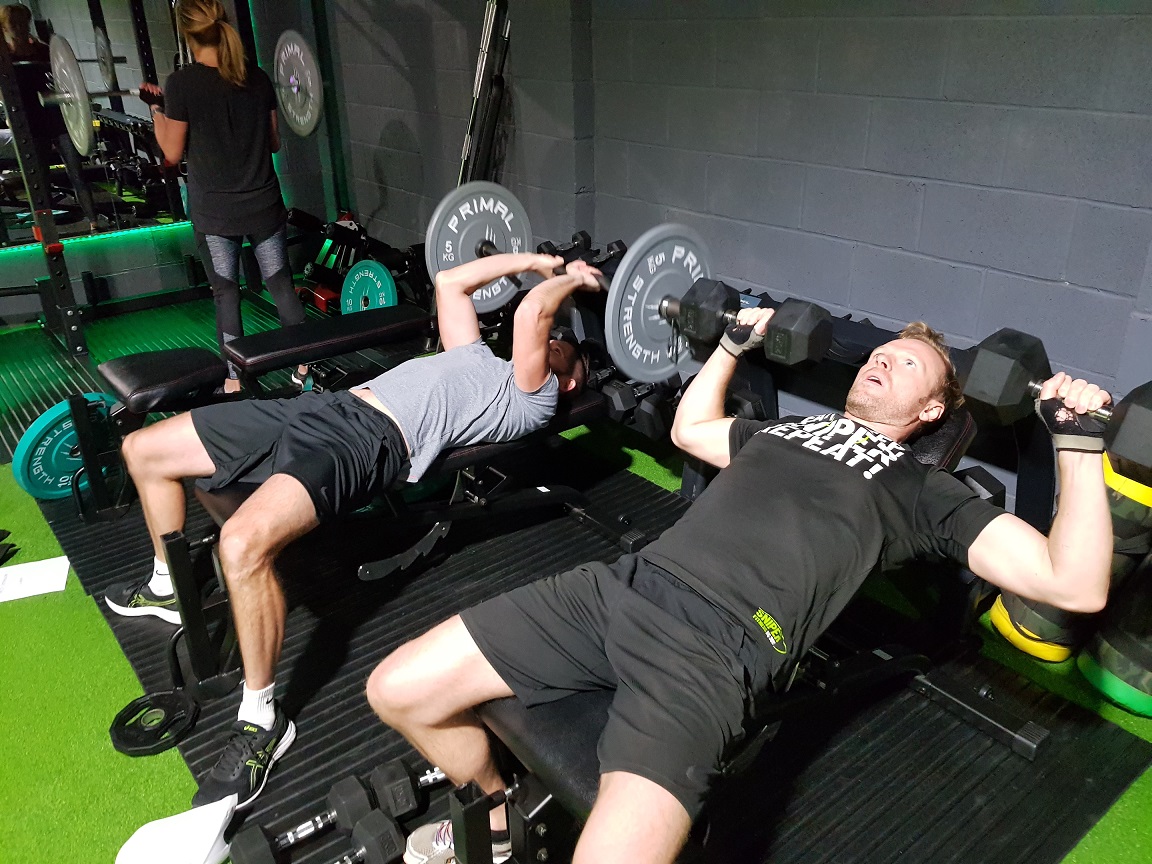 Unique to Scarborough, our 2,300 sq/ft 'battlefield' allows for the use of 'urban' equipment such as tyres, sledges, battle ropes, maze bells, kegs, as well as some more usual pieces of kit such as, bungee cords, our A-frame climb, 5-meter climbing ropes, tanks and yes… even a frog.
This equipment is utilised in our workouts to yield the fastest results for you, in an exciting and enjoyable exercise format with more variation than ever before… a winning combination!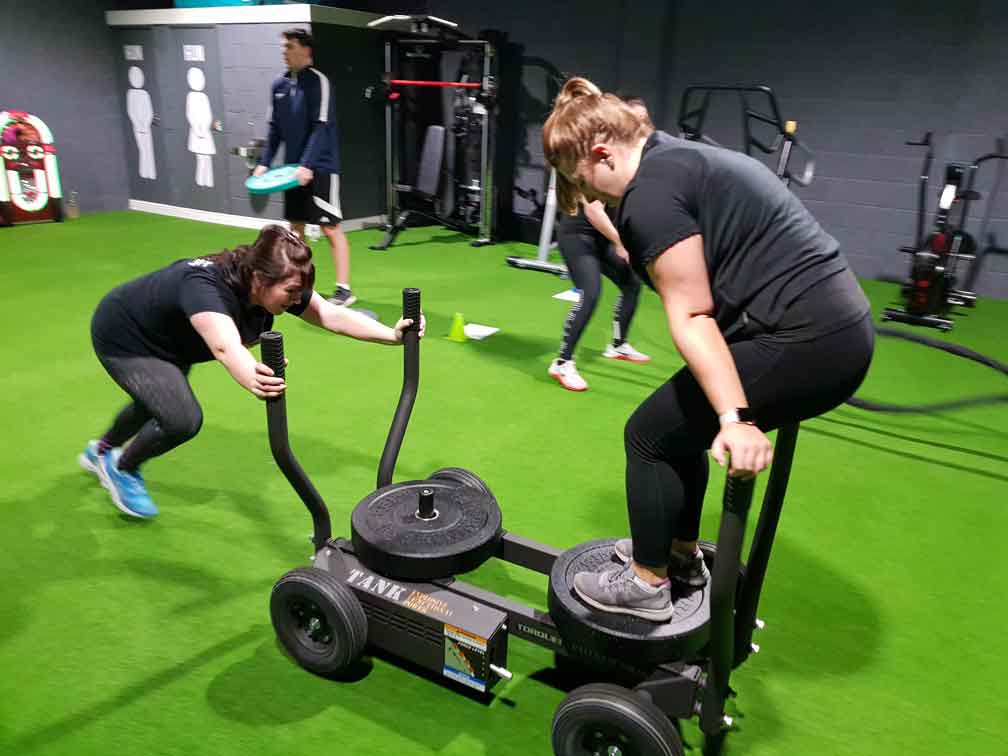 SNIPER LOCKDOWN PRIVATE ONLINE FACEBOOK TRAINING GROUP... STAY FIT... STAY SOCIAL... STAY SAFE!
When Covid first appeared and the lights at Sniper HQ had to be turned off, we decided to keep EVERYONE... be it a Sniper recruit or not... motivated both physically and mentally when they needed it the most, with online workouts that were truely motivational, educational and social ,by using our Facebook platform to provide both pre-recorded and live classes.

It became so successful, that before lockdown was eased we had over 1000 members in our private #Sniperlockdown group performing our workouts and staying social, from the comfort of their homes, offices or even in the great outdoors.

The feedback was such, that we decided to keep an online presence for our classes and now we have hundreds of classes to choose from with 16 new classes added and performed LIVE for you to participate in each month, to use at your convenience from the private Facebook group, including spinning, kettlebells, step, bands, disc and bodyweight classes.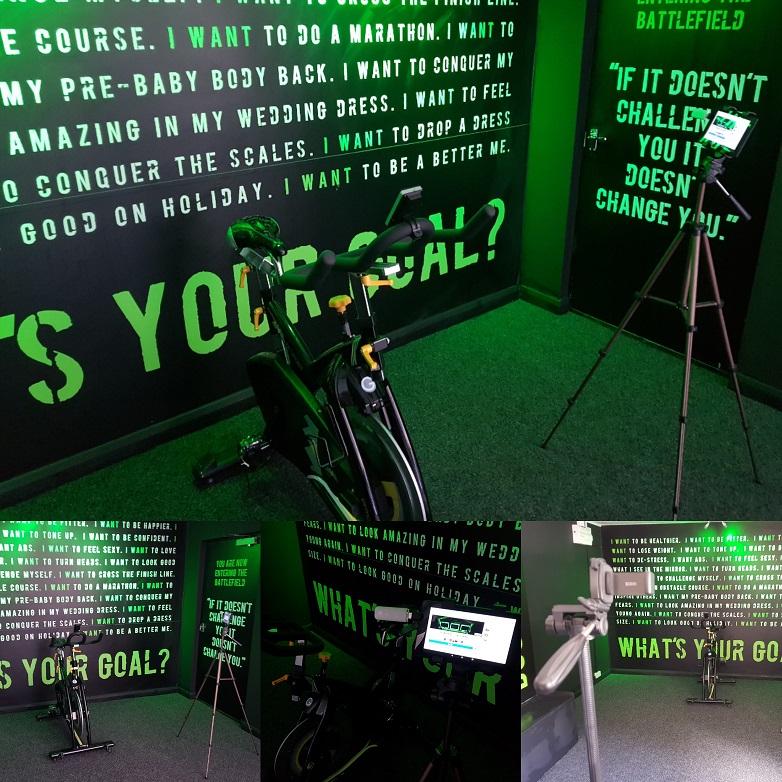 If you are a member of the Sniper 300 the online service is completely FREE and you are automatically entered into the private facebook group to provide you with convenient online workouts when ever you need them.
IMPORTANT: As memberships are constantly changing with new enrolments, terminations, FREE trials, promotional offers etc, we periodically check through our memberships to make sure all those entitled to the online lockdown membership are enroled.

To make sure you are enroled in the private lockdown group as soon as possible, please contact ourselves via the website to confirm your position in our lockdown ranks.

Please Note: you are only included in the lockdown ranks once your membership month has been activated and NOT on the date of payment. Your monthly membership works along side your online lockdown membership!
For those of you that are not a member of the Sniper 300 the online service is still available to be part for just £10 per month, paid on a month by month basis via autopay, with no contract or obligations.

HOW TO GAIN ACCESS TO THE PRIVATE LOCKDOWN PAGE! Once payment has been complete to gain access to the Sniper Lockdown group, simply search for the SNIPER LOCKDOWN page on Facebook, press JOIN and JOIN GROUP and this will send a request to ourselves to allow you access to the private page. All joining requests will be processed within 24-hours!

Stay fit... stay social... stay safe...with Sniper lockdown. For further intel and to enrol click here.
CHILDREN PARTICIPATING IN SNIPER BOOTCAMP OR HQ SESSIONS?
PLEASE READ CAREFULLY!

Children from 14-years old can have a full membership (single, partnership and/or student) inorder to participate in ALL Sniper HQ and outdoor bootcamps. Upon purchasing a membership a disclaimer will be required from an adult as they are under 16-years old. This disclaimer will be provided upon the initial one-to-one with a Drill Sergeant. Unfortunately,as the Open Gym classes have no instructor present, if they wish to attend these sessions, an adult must accompany them.

Children 15-years old and younger can participate in any of our Sniper Buggy Bootcamp, HQ or School's Out sessions for FREE! (See sessions in PINK on timetable!)

Children 16+ years old are classed as adult members and are therefore required to enrol in order to participate unaccompanied to any bootcamp or HQ session.

Depending on the set-up (intensity/volume/difficulty) of a particular Sniper session, final discretion of whether a child is allowed to participate or not comes down to the Drill Sergeant discretion taking the class at the time.

Finally, if your child is younger than 14-years old and you wish for them to have a full membership, please contact us as these rules are under constant review depending on each individual.
THERE IS MORE RECRUITS...
SNIPER OPEN GYM SESSIONS:
The ultimate gym training experience where we allow you full use of Sniper HQ to partake in any form of training you wish, utilising the equipment available!

- Enjoy your own weight training session.
- Jump on a spin bike and smash out one of our pre-recorded lockdown spin classes.
- Create your own mini HQ circuit and get sweating.
- Or get pushing and pulling the prowler... if that is all that pleases you!

Each 1-hour Open Gym session is booked via our app with the only difference being no instructor will be present when you arrive.

Instead you will share that timeslot with a maximum of 8X other recruits, all looking to enjoy their own training time at Sniper HQ.

May we suggest that if you are interested in using the Open Gym session fully, that if you want to perform some form of weight training session that you take advantage of an instructor lead Weight Training session (teamgunshow) first (see timetable), so that you know how to use and take full advantage of the available equipment at Sniper HQ.

HOW IT WORKS AND KEY CODE RULES

These instructions can also be found on the doors of HQ, both internally and externally.

1. The key code is only for use by present members of sniper hq and so you are aware we have both external and internal security cameras working 24/7.

2. You must have firstly pre-booked your Open Gym session at Sniper HQ using the mindbody app.

3. The door code will be changed frequently and at random. Please make sure you have the correct code which will be sent (text/messenger) to you once you have pre-booked your Open Gym time.

4. Please make sure your hands are sanitised prior to using the key code. Always press 'c' prior to entering the five digit code. After which pull the door towards you and then turn the access dial clockwise to open.

5. Once open, please then close the door fully and using the internal latch, lock the door from the inside. This is for both your safety and the security of the building.

6. Please be aware that whilst using the equipment/facilities at Sniper HQ in an Open Gym format, that your safety and wellfair is down to you, the individual and that sniper fitness takes no responsibilty for any accident or injury.

7. Before exiting the building please make sure all equipment/weights are put back and that the room is left clean and tidy. So please make sure all apparel is removed and that all drinks bottles and tissues are placed into the bins provided.

8. Upon exiting Sniper HQ please use the internal latch to open the door. Once outside please maintain the security of the property by then pulling the door closed and then turning the access dial anti-clockwise to again lock the door from the outside.

9. We hope you all enjoy the use of sniper hq facilities that we have made available, but please be courteous and polite to other sniper recruits (up to a maximum of 8X recruits) that may be using the facilities at the same time.

10. Please note that any member found not abiding by the rules set out by sniper fitness will either have their access to the Open Gym removed, or in the worst case, their membership will be terminated.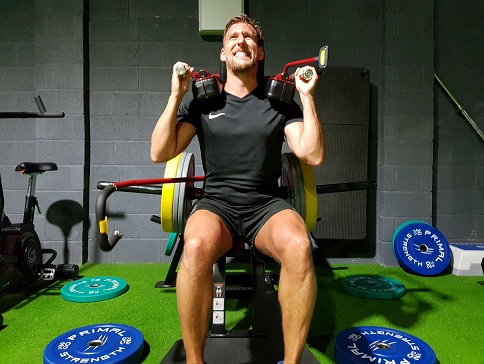 SAVED BY THE BELL... KETTLEBELL CLASS:
Sometimes you just have to..."GRAB LIFE BY THE BELLS!"

A class which will help kick all your fitness goals into high gear! Functional, compound exercises working multiple muscle groups simultaneously. Thereby developing strength and muscular endurance with an efficient caloric expenditure to boot!

Saved By The bell Kettlebell Class is available to all Sniper members as part of their unlimited class entitlements. If you are a non-member and fancy testing out your moves then why not enrol for a FREE 7-day trial of all our available classes and try before you buy... or as we say... enrol! Click here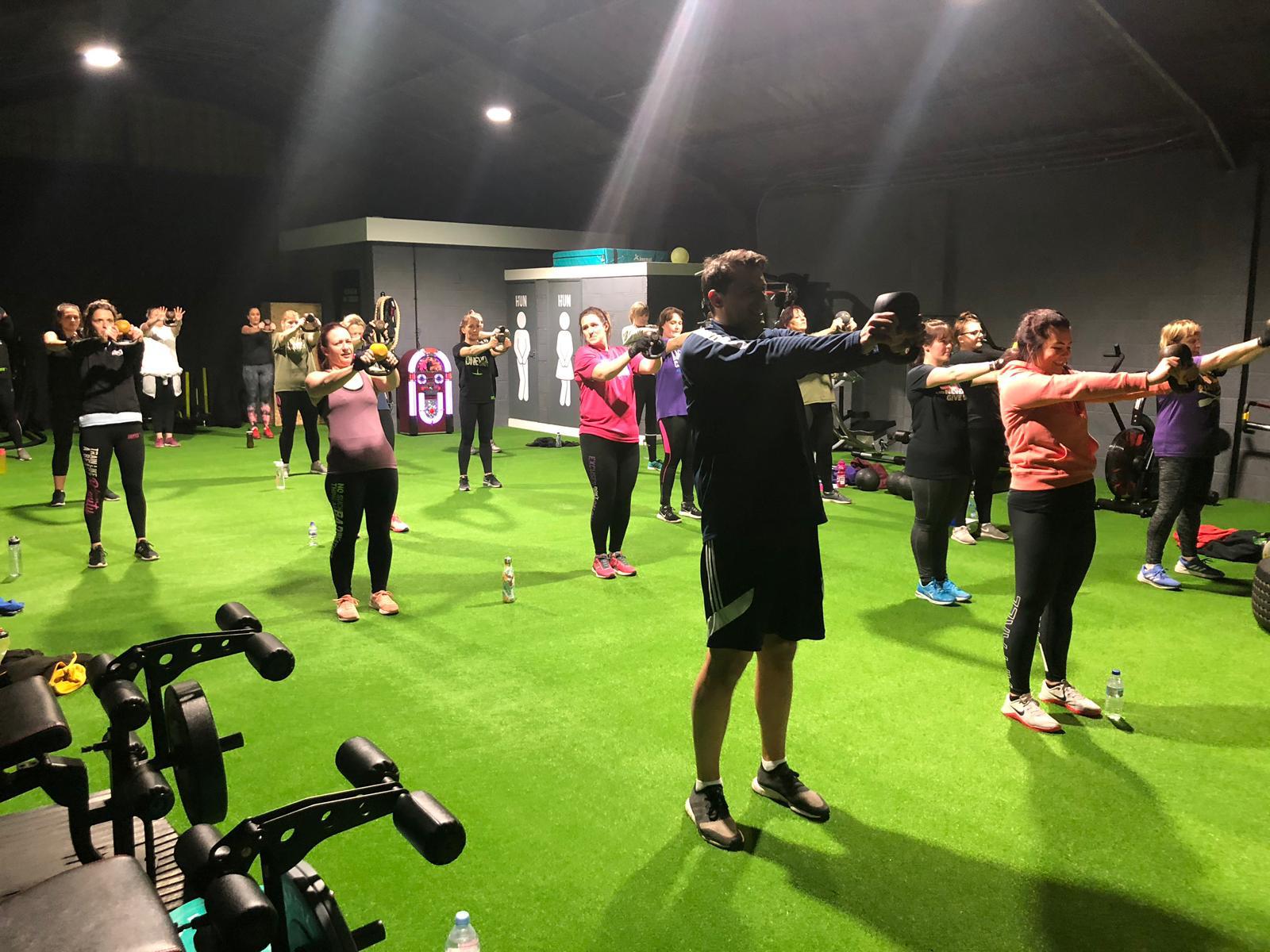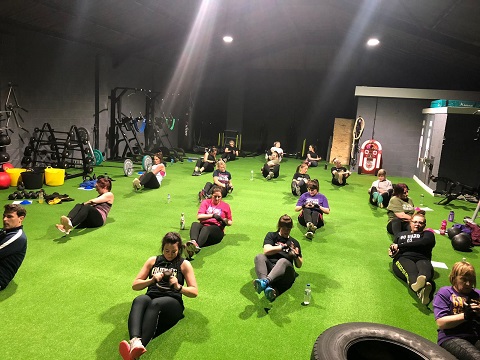 THE SUSPENSION IS KILLING ME - TSX CLASS (NOT ON TIMETABLE AT PRESENT):
A resistance class which utilises suspension bands that will help boost all your fitness targets to the next level!

This is a multi-functional class which is here to test your energy systems and muscle fibres like never before... balance, compound, isolation, isometric, plyometric YOU NAME IT... WE INCORPORATE IT!

It's going change your body composition, improve performance and get you the best RESULTS... FAST!

The Suspension Is Killing Me - TSX Class is available to all Sniper members as part of their unlimited class entitlements. If you are a non-member and fancy testing out your moves then why not enrol for a FREE 7-day trial of all our available classes and try before you buy... or as we say... enrol! Click here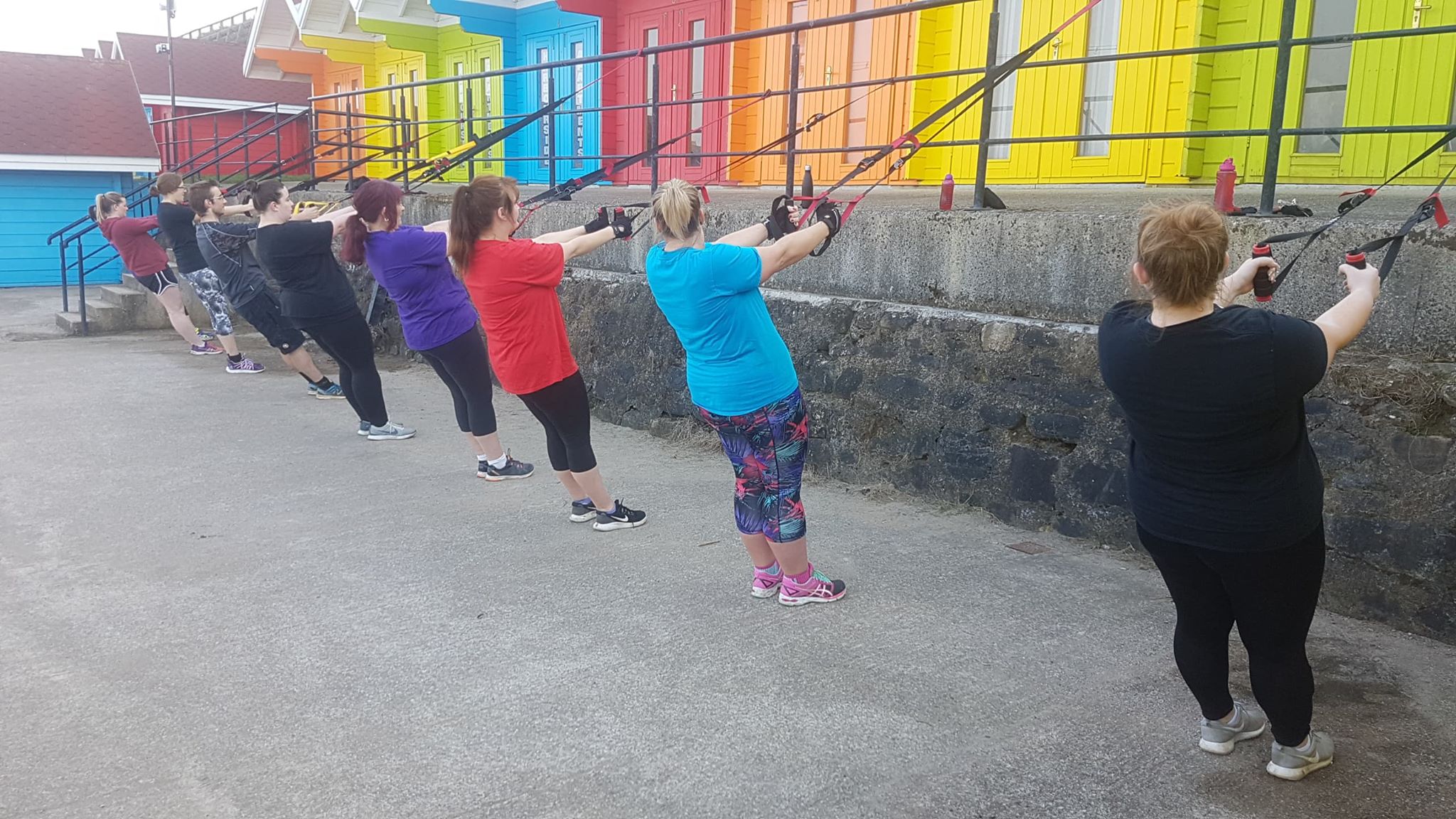 SNIPER REAL SPIN (available between April to October):
Stop spinning your wheels indoors... it's time to actually get your fitness journey moving with Sniper Real Spin!

Are you ready for a Tour De Scarborough with our latest edition to our weekly Sniper timetable?

Sniper Real Spin is about taking all the positives of indoor spinning... teamwork, motivation, intensity intervals and recovery periods whilst adding one major factor... THE GREAT OUTDOORS AND MOTHER NATURE'S STUDIO!

Every Monday evening at 6:30pm both Sniper recruits and non-members of all abilities can meet up with their own bikes and with our Sniper Drill Sergeant to lead the way...take on a specific Real Spin route created for them.

All recruits will be entered into our own #Tourdescarborough Strava Real Spin group that provides full intel of the route that session including, distance, incline, mapping and allows for time keeping and PR recording.

Each Real Spin class will have a designated route that provides both on-road and off-road cycling to really get your heart going and your mind 'spinning' with views of the surrounding area.

For Sniper recruits, Real Spin classes are part of their unlimited membership entitlement. Non-members can also take part in the class for a £5 pay as you go fee, payable to the Drill Sergeant at the start of the class.

For non-members to book their place in any Sniper Real Spin class click here to create your FREE Sniper login account.

IMPORTANT: Please note, that to participate you do need to bring your own bike!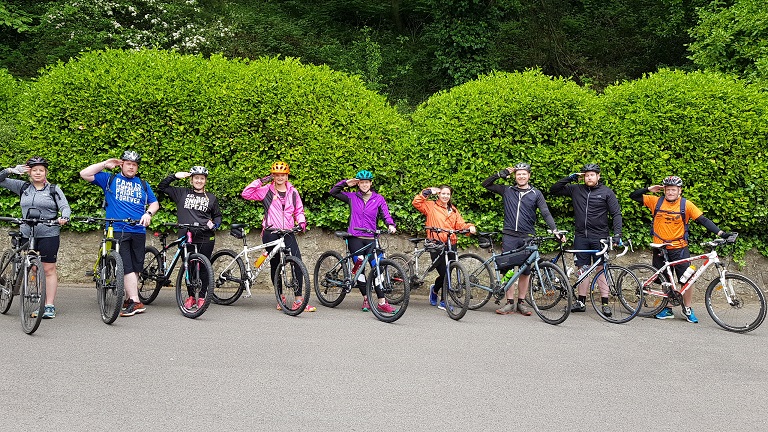 SNIPER HQ SPIN:
It is #greentogo for our Sniper HQ spin classes! Sniper Spin is a 45-minute class that will makes sure you get your cardio smashed out!

This high intensity, high energy class is designed to get you moving fast and sweating buckets. You will be challenged with both high resistance hill climbs that will tone your muscles and sprints that will get your heart rate up!

Your Drill Sergeant will motivate and educate you throughout the session, whilst the upbeat tunes keep you motivated and energized from start to finish.

Sniper Spin is appropriate for all fitness levels and is available to all Sniper members as part of their unlimited class entitlements. If you are a non-member and want to get your wheels spinning, then why not enrol for a FREE 7-day trial of all our available classes and try before you buy... or as we say... enrol! Click here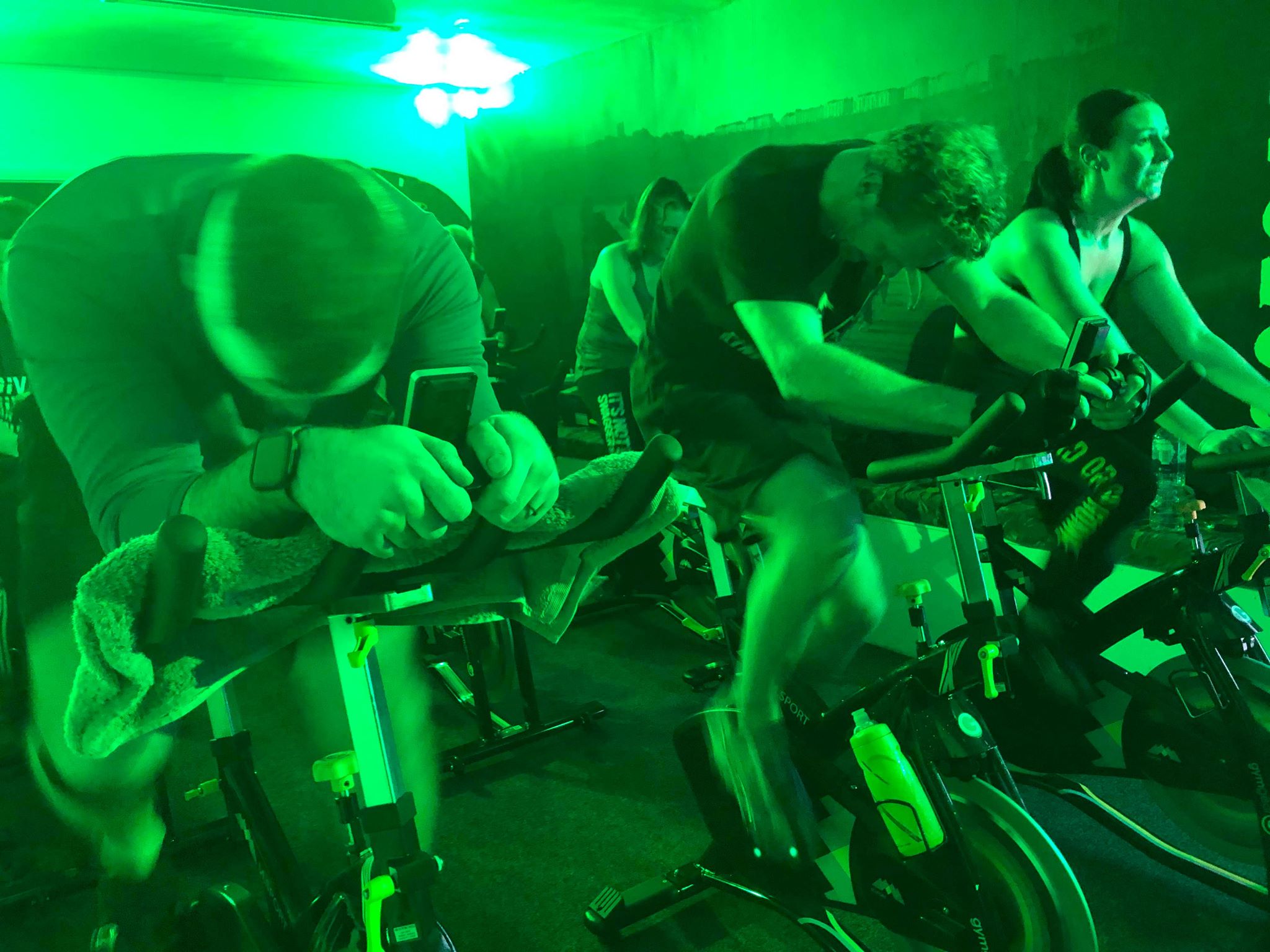 SNIPER 50 CALIBER:
50 Caliber is a unique 50/50 mix of strength work and spin bike based cardio that is so effective and intense that you only require a 30-minute class to reap the rewards of this dynamic, high intensity and fun class.

As the playlist and Drill sergeant motivate you on, you will alternate between the two forms of exercise to ensure the body gets a balanced workout of both cardio and strength work, which also means serious calories burned in the minimum duration. A win, win situation for our recruits!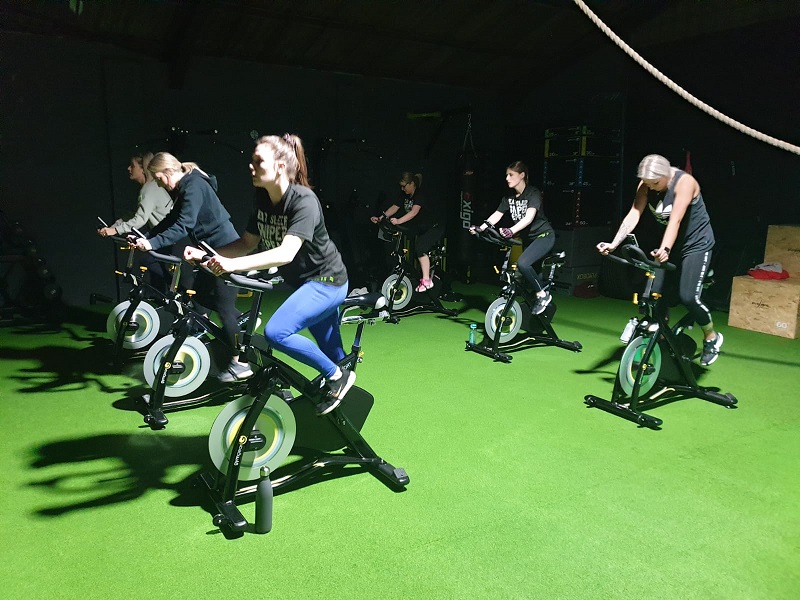 SNIPER 50 CALIBER XXL:
We also have our 50 Caliber XXL class which is the 'big brother' of our normal 50 Caliber classes. Performed on the main Battlefield at Sniper HQ and this time over a 45-min period... this is the ultimate calorie burner with it's unique 50/50 mix of strength work and spin bike based cardio.

Sniper 50 Caliber is appropriate for all fitness levels and is available to all Sniper members as part of their unlimited class entitlements. If you are a non-member and want to our unique 50/50 class, then why not enrol for a FREE 7-day trial of all our available classes and try before you buy... or as we say... enrol! Click here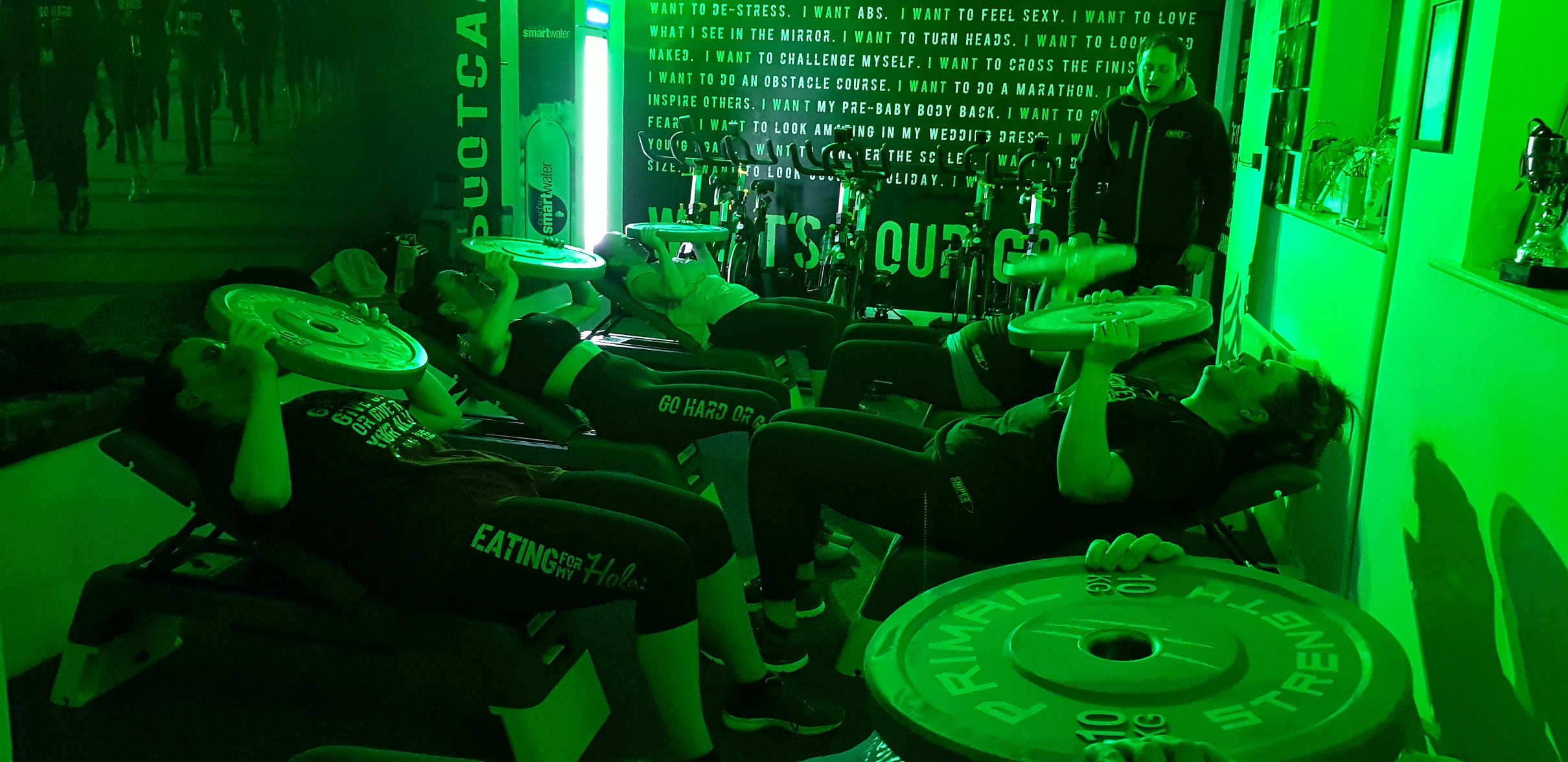 SNIPER W.A.R:
W.A.R stands for Workout Annihilation Routine which is performed for a intense 30-minute period on the main Battlefield at Sniper HQ.

This class is formatted around only bodyweight exercises, shuttle sprints and plyometric based drills with no equipment included, with the challenge of completing today's W.A.R either as fast as possible or for as many rounds as possible within a set time period.

Think of it as an indoor bootcamp/crossfit style class, but with the goal to attain your own personal best as well as take top honors by being the lead recruit at Sniper to perform that particular W.A.R routine!

Sniper W.A.R is appropriate for all fitness levels and is available to all Sniper members as part of their unlimited class entitlements. If you are a non-member and want to compete for top honors and set your own PB, then why not enrol for a FREE 7-day trial of all our available classes and try before you buy... or as we say... enrol! Click here
SNIPER COMBAT:
Sniper Combat is literally a kick ass, non-contact cardio class inspired by boxing, kick-boxing, martial arts and UFC, where you can punch, kick and strike your way through a total body workout to motivating music.

This low impact, high energy class is a major full-body calorie burner that will leave you feeling great... and ready to kick ass for the rest of the day!

Sniper Combat is appropriate for all fitness levels and is available to all Sniper members as part of their unlimited class entitlements. If you are a non-member and want to become a bad ass for 60-mins, then why not enrol for a FREE 7-day trial of all our available classes and try before you buy... or as we say... enrol! Click here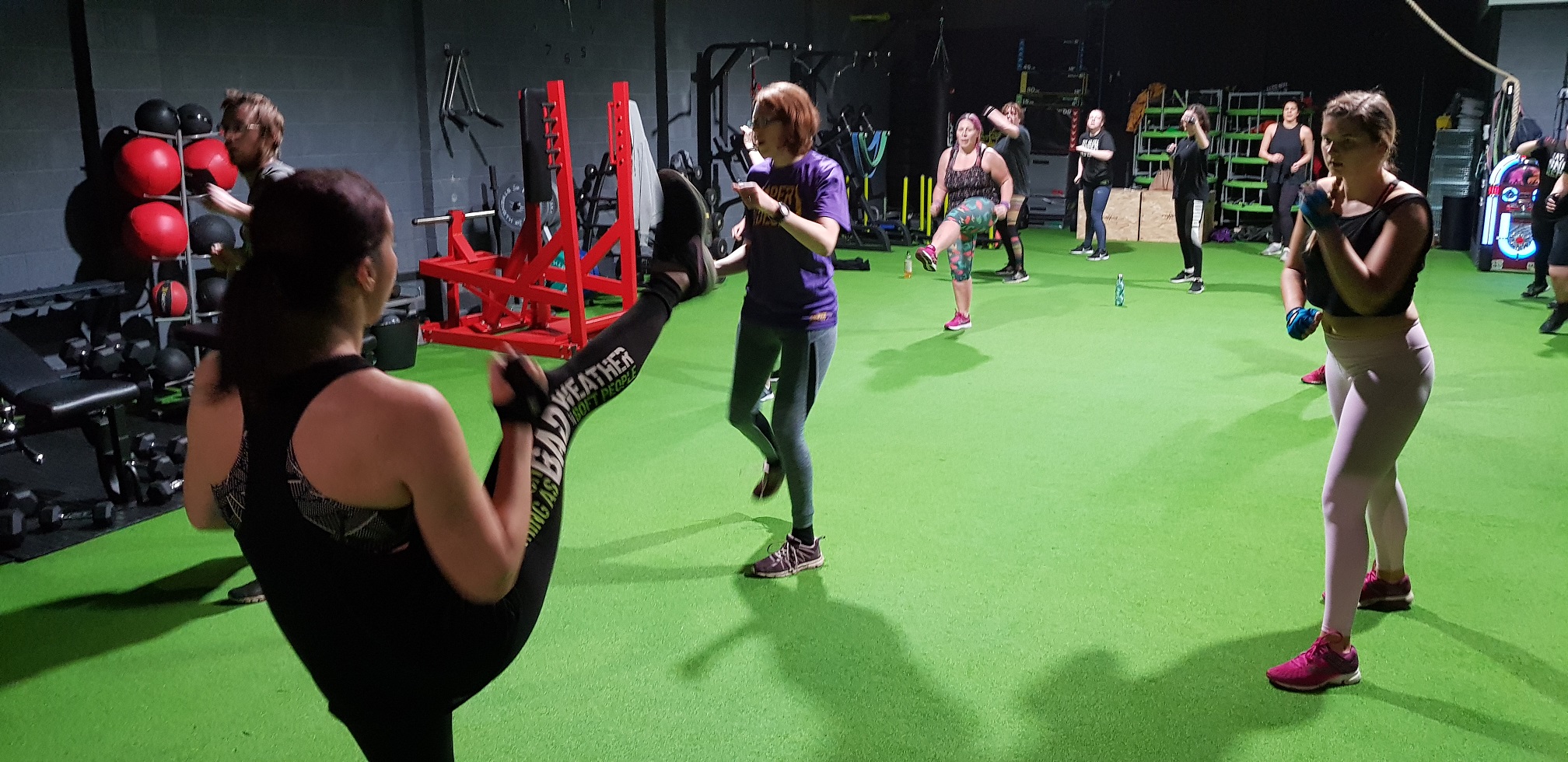 T.E.A.M - TOGETHER EVERYONE ACHIEVES MORE!"
ENROL NOW!