Enrol
With your choice of either taking on Mother Nature in the great outdoors on our Sniper bootcamps, or staying under cover in our 2,300 sq ft 'battlefield' at Sniper HQ 300, along with OVER 70 Drill Sergeant lead operations each week to choose from, Sniper is well equipped to keep you educated and motivated for the long term.
Remember, for full intel about Sniper and our services please make sure you have also read our intel page by clicking here.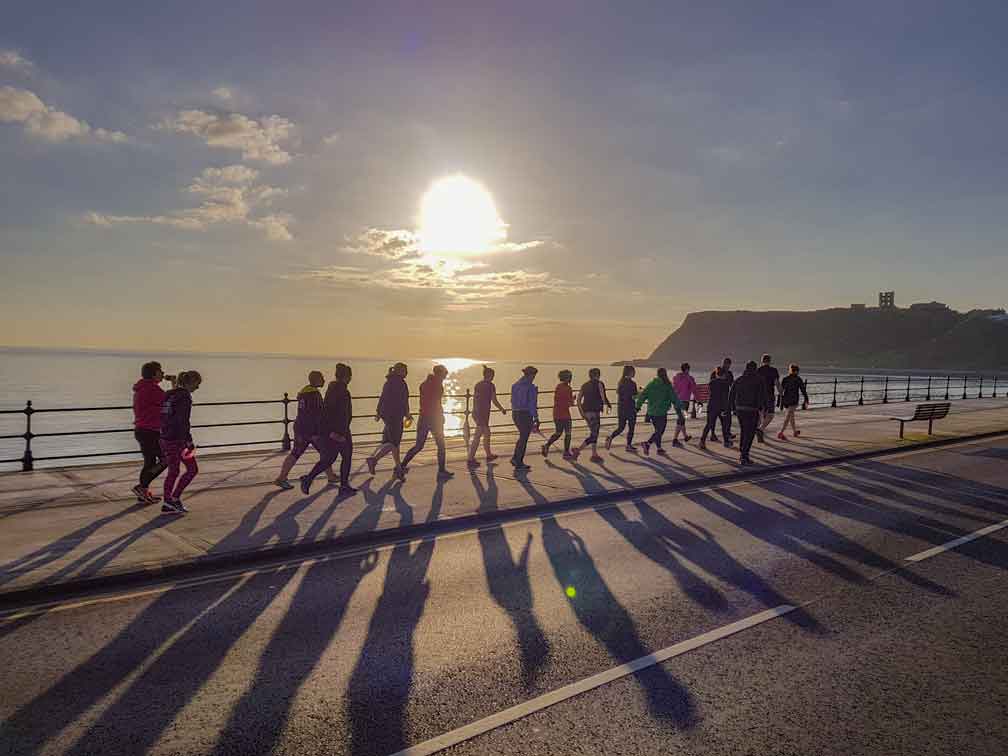 To keep our service levels high and guarantee the best service, education and motivation to each and every recruit, we only provide 300 Sniper memberships!
ENROL TODAY! (MEMBERSHIP PRICING OPTIONS)
Simply click on your preferred membership option below to be taken to our CONTACT PAGE.

After which, please enter all the required details including your full name (forename and surname), mobile number and email address. Please make sure this information is correct otherwise we will be unable to INVITE you to our membership app to enrol!

From the drop menu please choose the query/membership you require! Once we have received your contact information, within 24-hours you will be INVITED to our FREE booking app. At this point, you can then provide the relevant payment amount for your membership type (unless it is a FREE offer membership), be it becoming a new member for the first time, updating to a new membership option or deal, or even a Toughlove payment.

Available on the home page of the app is our NEWS OF THE DAY note section, where details are provided regarding the setting up your BANK PAYMENT (easier if set up as a recurring monthly payment) and when you wish to begin your membership.

As the payment is set up by YOU... YOU are in complete control of your membership with no commitment or contract!

IMPORTANT - Please make sure you reference your payment with your full name! Once we have received payment (please be aware that all banks are different in the processing of their payments over weekends and bank holidays) your membership will be set live and will run until your next payment due date.

Once your membership has been made live, you will be able to start booking your classes via the app. Please note, confirmation of your class booking can be found in the BOOKED area of your app by clicking the date on the home page. If an instructor is required to manually book a class for you, it will be confirmed via an email.
THE 'BUDDY UP' SALE!
ENROL TO THE RANKS OF TEAMSNIPER WITH A TRAINING BUDDY AND NOT ONLY TAKE ADVANTAGE OF THE BEST ENCOURAGEMENT, MOTIVATION AND TRAINING SUPPORT THERE IS... YOUR TRAINING PARTNER... BUT ALSO TAKE ADVANTAGE OF OUR BEST PRICED 3, 6 & 12-MONTH MEMBERSHIPS.

PLUS... ALL 'BUDDY UP' SALE OFFERS WILL EACH RECEIVE 2-MONTHS FREE ON THE SNIPER TOUGHLOVE WEIGHT LOSS ACADEMY #HELLYEAH (*T&Cs apply)
UPFRONT PAYMENT BUDDY SALE OFFERS
- SALE OFFER 12-MONTH SAVER £360 EACH (£30 P/MTH) - SAVE £240 + 2-MTHS OF TOUGHLOVE
- SALE OFFER 6-MONTH SAVER £210 EACH (£35 P/MTH) - SAVE £90 + 2-MTHS OF TOUGHLOVE
- SALE OFFER 3-MONTH SAVER £120 EACH (£40 P/MTH) - SAVE £30 + 2-MTHS OF TOUGHLOVE
- TEXT OFFER TEXT OFFERS VARY. PLEASE KEEP TEXT AS PROOF OF OFFER!

AUTO PAY OPTIONS (NO CONTRACT, MONTHLY OR YEARLY PAYMENTS):
- FREE 7-DAY TRIAL FOR ALL NEW RECRUITS... TRY BEFORE YOU 'ENROL' £FREE

- UNLIMITED MONTHLY £50 - OUR MOST REQUESTED MEMBERSHIP!

- COUPLES (PAID FROM SINGLE ACCOUNT) £45 EACH - SAVE £120 ON YEAR

- 10% DISCOUNT FOR TEACHER, STUDENTS, EMERGENCY SERVICES, NHS, AND ARMY MEMBERSHIPS £45 - A SAVING OF £60

- 20% DISCOUNT ON OUR CORPORATE MEMBERSHIPS FOR SAINBURYS, TESCO AND INSIGHT GROUP STAFF - THE MORE STAFF THAT ARE MEMBERS... THE MORE YOUR BUSINESS SAVES £40 - A SAVING OF £120

- 40% DISCOUNT ON OUR OUTDOOR BOOTCAMP ONLY MEMBERSHIP £30 - A SAVING £240

- 50% DISCOUNT ON BOTH OUR OPEN GYM ONLY MEMBERSHIP (SEMI-PRIVATE USE OF THE HQ GYM FACILITY AS STATED ON OUR TIMETABLE) AND SCHOOL MEMBERSHIP (14-18 YEARS OLD) £25 - A SAVING OF £300

- SNIPER LOCKDOWN MONTHLY OUR PRIVATE ONLINE FACEBOOK WORKOUT GROUP - ONLY £10 PER MONTH

PLEASE NOTE! I.D will be required to be seen for certain membership options (student, Sainburys, NHS, teacher, army).
WANT YOUR OWN CORPORATE DISCOUNT MEMBERSHIP? For intel about setting up your own Sniper corporate rate please contact Drill Sergeant Laura. Corporate discount requires a minimum of 4 recruits to set up! T&Cs apply.
ONE-OFF, PAYG OR FREE TRIAL PAYMENT OPTIONS:
- FREE 7-DAY TRIAL FOR NEW RECRUITS £FREE

- ANNUAL SAVER (BUY 10-MONTHS GET 2-MONTHS FREE) £500 - SAVE £100 ON YEAR

- 6-MONTH SAVER (BUY 6-MONTHS UP FRONT) £275

- FREE MONTHLY TRIAL FOR SAINBURYS, TESCO OR INSIGHT GROUP STAFF ONLY £FREE

- INSIGHT GROUP CORPORATE ANNUAL SAVER ONLY £440 - SAVE £160 ON YEAR

- MEET AND GREET SNIPER HQ TOUR... COME FOR A CLOSER INSPECTION! £N/A
...AND THERE IS MORE… SNIPER MEMBERSHIP BENEFITS INCLUDE:
- Unlimited usage of our Sniper bootcamps and Sniper HQ 300 operations*
- Our unique to Scarborough 2,300 sq ft Sniper 'battlefield.'*
- FREE booking app to make choosing your favourite class more convenient.
- FREE online workouts via our private Sniper Lockdown Facebook group.
- FREE email service to confirm your class booking.
- Refer a friend (new recruit to Sniper) and award yourself with one month's FREE membership.
- Receive a 10% discount, Monday to Friday, if you are wearing a Sniper tee on all food and drink at Bloom Coffee Shop located at 97 Falsgrave Road.
Monthly Top Sniper awards!
- Support, motivation and advice 7-days a week!
- Social events and team events throughout year to enrol onto.
- Fully qualified and insured Drill Sergeants.
- Most importantly... REAL RESULTS FOR YOU!!!

* Membership dependent!
OPERATION SUMMER TIMETABLE 2022 - UPDATED 7/8/22:
CHILDREN PARTICIPATING IN SNIPER BOOTCAMP OR HQ SESSIONS?
PLEASE READ CAREFULLY!

Children from 14-years old can have a full membership (single, partnership and/or student) inorder to participate in ALL Sniper HQ and outdoor bootcamps. Upon purchasing a membership a disclaimer will be required from an adult as they are under 16-years old. This disclaimer will be provided upon the initial one-to-one with a Drill Sergeant. Unfortunately,as the Open Gym classes have no instructor present, if they wish to attend these sessions, an adult must accompany them.

Children 15-years old and younger can participate in any of our Sniper Buggy Bootcamp, HQ or School's Out sessions for FREE! (See sessions in PINK on timetable!)

Children 16+ years old are classed as adult members and are therefore required to enrol in order to participate unaccompanied to any bootcamp or HQ session.

Depending on the set-up (intensity/volume/difficulty) of a particular Sniper session, final discretion of whether a child is allowed to participate or not comes down to the Drill Sergeant discretion taking the class at the time.

Finally, if your child is younger than 14-years old and you wish for them to have a full membership, please contact us as these rules are under constant review depending on each individual.
"YOU DON'T HAVE TO BE GREAT TO START...BUT YOU HAVE TO START TO BE GREAT!"
*Conditions - Sale promotions cannot be used in conjunction with other/added to other sale type promotions!