Personal / Group Training
CORONAVIRUS GUIDELINES! Last updated 11/05/20
A very important announcement for you all about our Boot To Ass Personal Training.

Based upon the recent Government Announcements and Current Guidelines allowing "two individuals from different households to meet for outdoor exercise" Sniper Bootcamps will be recommencing Personal Training as of Wednesday.

Current guidelines can be read at:

https://www.gov.uk/government/publications/coronavirus-outbreak-faqs-what-you-can-and-cant-do/coronavirus-outbreak-faqs-what-you-can-and-cant-do#public-spaces--outdoor-activities--exercise

PT sessions will ALL take place outside and must be on a 1:1 basis. We will be adhering to all the lastest social distancing rules and as Instructors we will wear face masks during the workouts.

We will also be utilising the equipment we have available at sessions if required by the client, such as kettlebells, slamballs, powerbags, barbells, dumbbells, steps etc. All equipment will be fully sanitised prior to and after usage at each session and antibacterial wipes/sanitiser will be made available for each client.

The cost per session is £30ph. There are various Instructors available to take sessions so if you would like to book in with someone please use our contact page or message the Instructor of your choice directly if you know them.

We do ask that if yourselves or any of your household has experienced "symptoms" within the last 14 days or if you do going forward that you cancel your session and we can reschedule.

We look forward to seeing you all soon and please bare with us if any of this changes going forward, but we will make changes as per any new guidelines provided.

As normal we do ask if you are unable to make your session that you cancel 24 hours before so we can manage our diaries along with childcare to fit everyone in.

If you have any questions or queries regards our PT sessions we are more than happy answer them.

Much Love Your DSs - Laura, Mark and Chris xxx
#BOOTTOASS PERSONAL TRAINING
Sometimes to reach those goals we set ourselves we just need a little 'BOOT TO ASS!'
There are a number of reasons people work with personal trainers. Some want an individual program tailored specifically to their requirements and goals, so they can lose weight or get in shape, whilst having the flexibility of working out at a time of their choice.
Some recruits prefer to go to battle on their own, totally focusing on their own efforts! Whilst, others simply need to be held accountable for their workouts.
Whether you are a new recruit or have served years exercising in the gym, studio or out in Mother Nature, sometimes we all need a little extra help, motivation and new intel to gain the most from our exercise efforts we perform.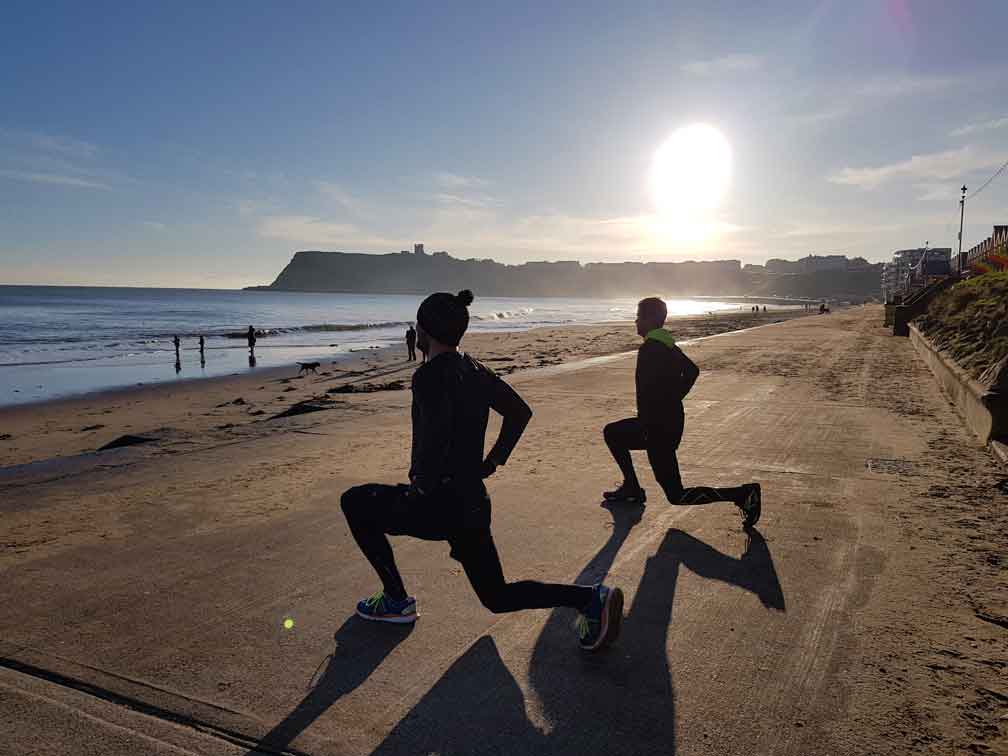 Wherever you are in your own fitness journey, a Sniper 'BOOT TO ASS' personal training session with one of our motivational, qualified and highly experienced Drill Sergeants may be just what you need to take your training and therefore your body to the next level!
A Sniper #boottoass PT session is available to all civilians, both Snipers and non Sniper members alike, at a costs of £30 p/h and can be provided throughout the week, including weekends, either in the great outdoors or in our Sniper HQ 300 facility.
If required, we are happy to take up to three recruits per session and the cost for the hour can be split - if you are wanting group sessions for four or more please refer to our #teamsquad sessions below.
For further intel or to book a Sniper #boottoass PT session please contact Drill Sergeant Laura either via our contact page or telephone on 07709 854535.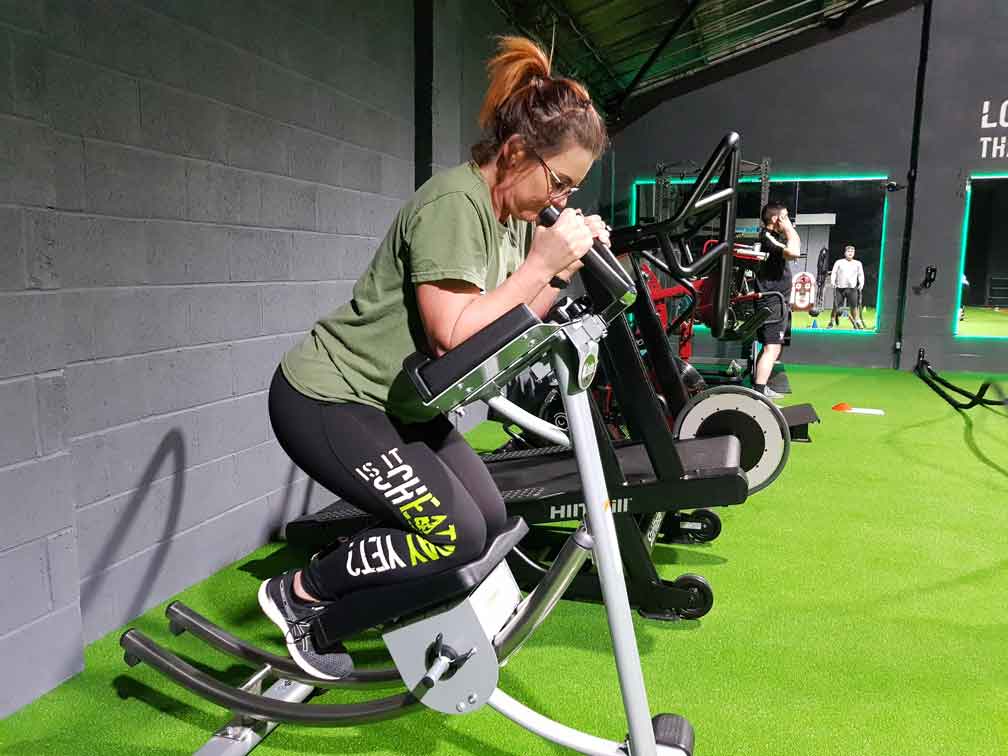 #TEAMSQUAD SMALL GROUP TRAINING SESSIONS
FACT! Those recruits that train with a partner or in a small group achieve greater results than those recruits that train on their own!
From simple motivation, to camaraderie and even competitiveness, small group training provides a better environment to achieve the best possible results from any form of training programme provided. Remember recruits, why are we a T.E.A.M? Because Together Everyone Achieves More!
With this in mind, Sniper Fitness has created and made available small group training classes called #teamsquad!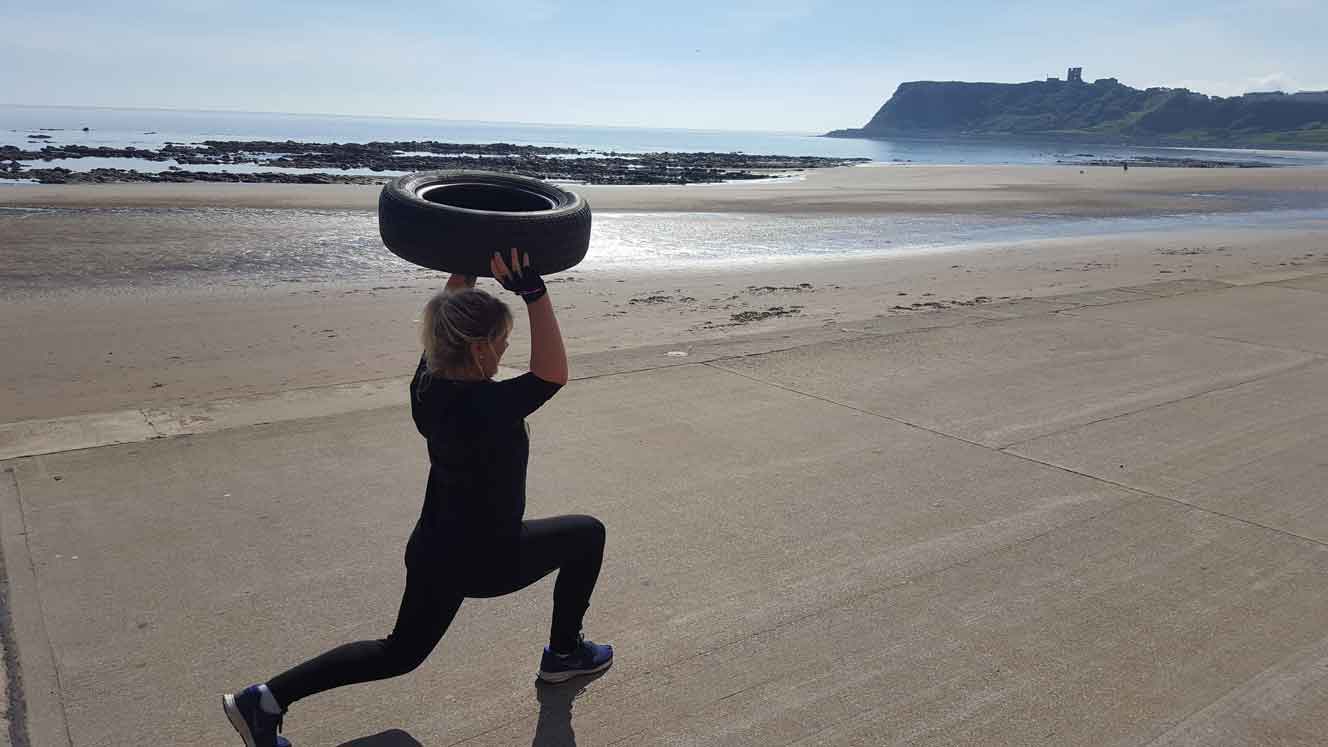 #Teamsquad is available for all civilians, both Snipers and non Sniper members alike! Each session lasts an hour and is for groups of 4 or more recruits charged at £7.00 per head.
Feel the benefit... see the difference! The major benefit of being part of a #teamsquad session is that the time of each session can be chosen/tailored by the clients for the ultimate in fitness convenience and flexibility for the group.
So by becoming part of #teamsquad you do not only gain the most affordable way to achieve great results with your friends, work colleagues or family, but each session can be structured to your schedule as a group.
For further intel or to book a #teamsquad session please contact Drill Sergeant Laura either via our contact page or telephone on 07709 854535.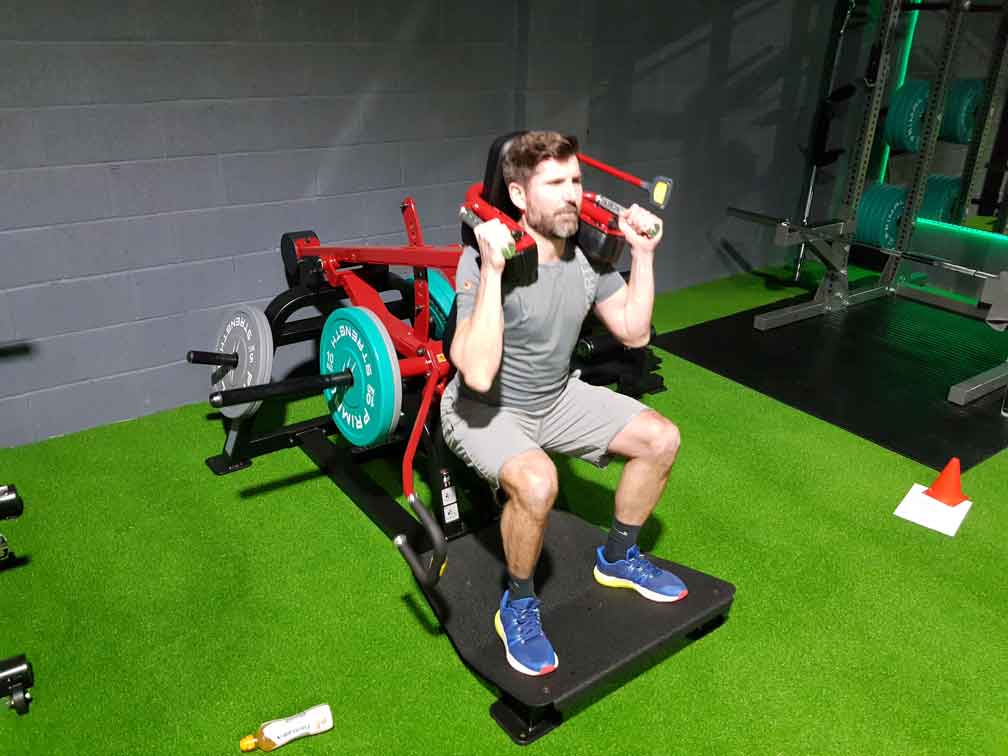 "FITNESS IS NOT ABOUT BEING BETTER THAN SOMEONE ELSE... IT'S ABOUT BEING BETTER THAN YOU USED TO BE!"
SET YOUR SIGHTS ON BECOMING A SNIPER FRANCHISE
Sniper Fitness provides a unique format for both service and training in the health and fitness market, making it the ideal business model and brand for aspiring business owners to make their own.

Awarded "Best Fitness Business" in North Yorkshire in 2019, Sniper Fitness has a proven track record and business model, which will provide the financial security and work/life balance that many of us crave.

THE SANDS FRANCHISE, SCARBOROUGH 2019: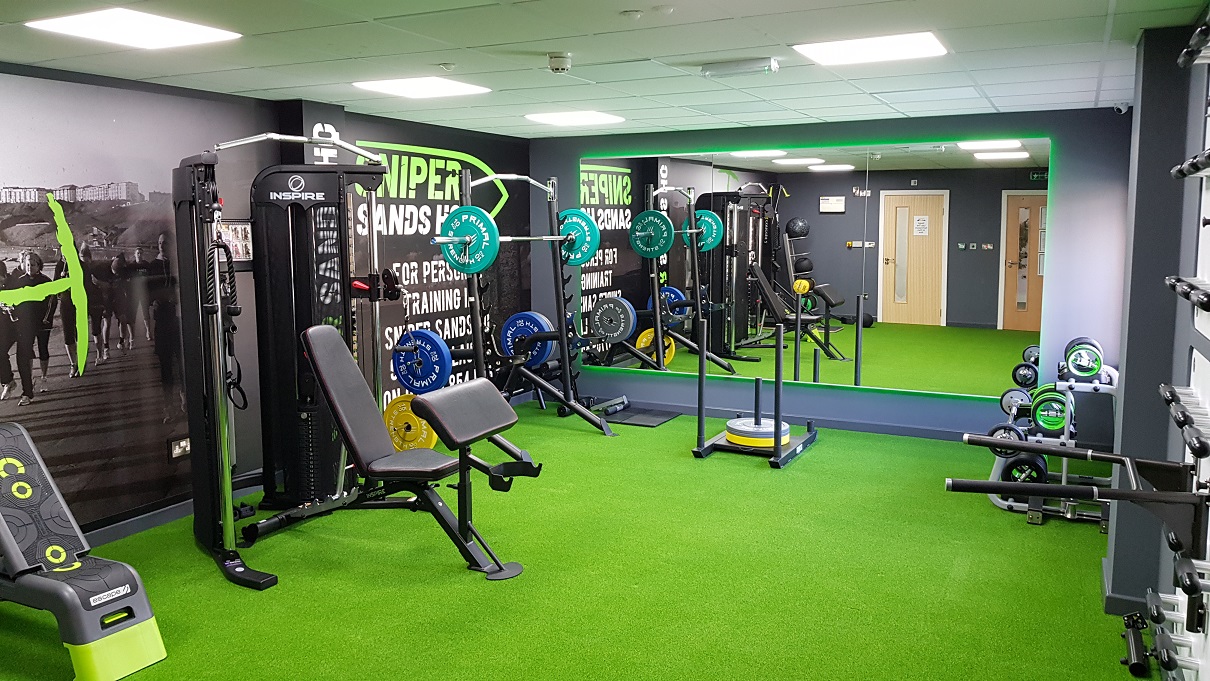 WHY CHOOSE SNIPER FITNESS?
- Sniper Fitness has now been running over 7-years and its owners have over 30 years experience of working in the fitness market.

- We have a winning format! Not only did we win "Best Fitness Business" in 2019, but we have twice been nominated for a Yorkshire Choice Award and have been named UK gym of the month by Boutique Gyms UK!

- Our award-winning team is always on hand to provide advice and guidance to help you achieve success.
- It is all about the branding! You can have the best facility in the world, but if no one remembers you or knows you are there, then you are not going to make the sales you want. We have the answers, the blue print and the automation to allow you to take full advantage of all aspects of social media marketing.

- From website design, equipment install, branding, mobile apps, POS, to text/email services we have everything ready and tested... all you need to add is the hard work and the passion to become your own boss! #hellyeah
FOR FULL INTEL ON OUR SNIPER FRANCHISE SUPPORT PACKAGE PLEASE CONTACT DRILL SERGEANT MARK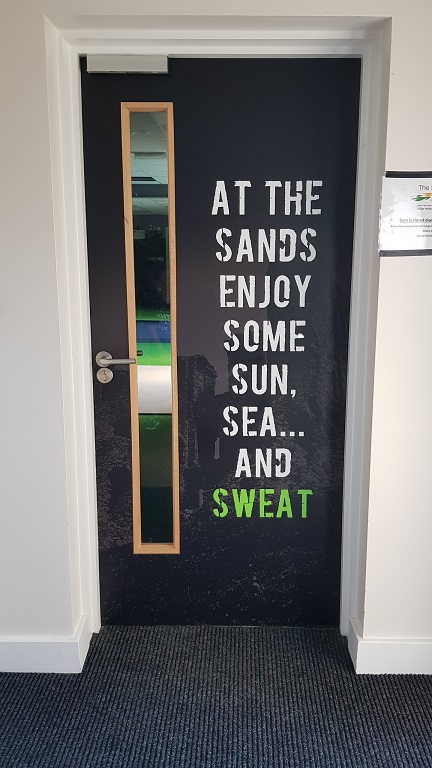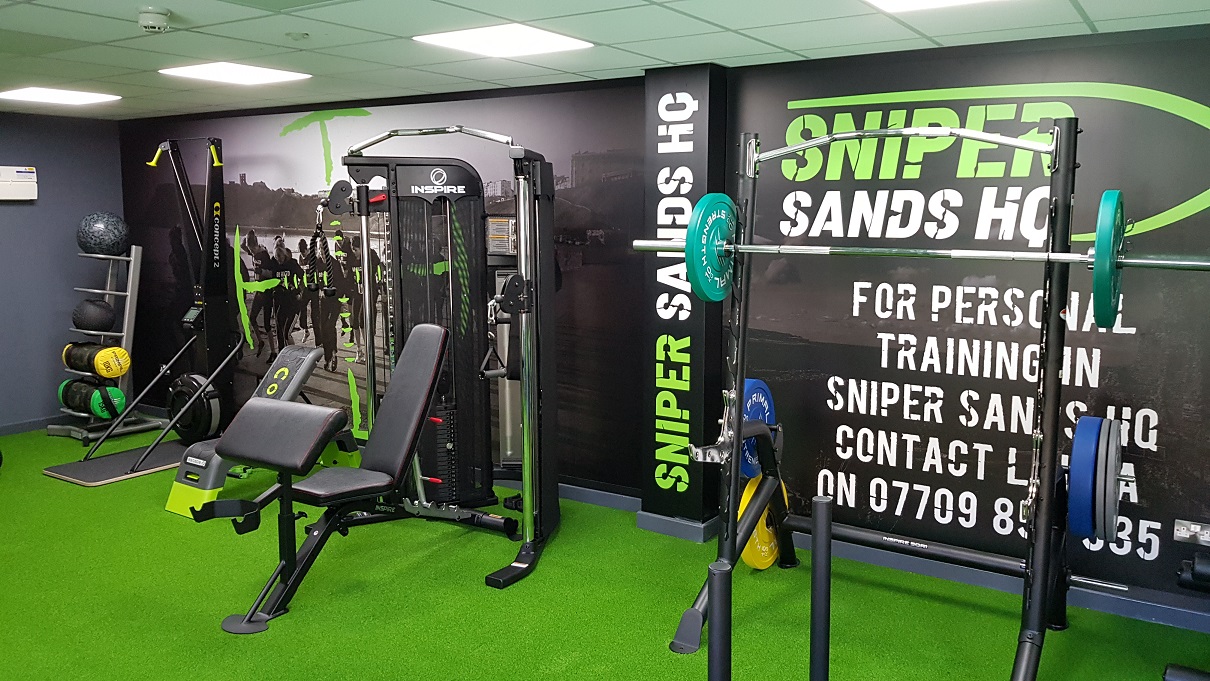 FOR FULL INTEL ON OUR SNIPER FRANCHISE SUPPORT PACKAGE PLEASE CONTACT DRILL SERGEANT MARK